This is my walk-through on how to bet the NFL Week 1 Lines
At the time of this writing we are T-minus 8 hours away from kickoff of the 2017 NFL season but we still have time to figure out these NFL Week 1 Lines. With each passing season the NFL becomes more entangled in concerns over the long term health of players, domestic violence allegations, and Roger Goodell being a hated individual. But until they pull the plug on the league once and for all (I give it another 15 years) fans will keep coming back because we love the sport more than we love the transgressions of the league.
At this point, for me at least, the NFL is more about Red Zone, my fantasy team, and gambling than it is about an allegiance to any one team. Red Zone provides all the action without the incessant commercial breaks. Fantasy allows you to stay connected with family and friends with the added bonus of potentially winning money at the end of the season.
And then there's gambling! Where the real money can be won and lost. Anyone who has devoted any time at all to gambling knows that there is no season like football season. The rush of adrenaline you get as you pray your three team parlay hits is unrivaled. Every last second defeat can be counteracted by a garbage time back door cover somewhere down the road. It's that rush that will keep me throwing money down on NFL lines until there are no longer games to bet on.
I am by no means a "sharp", but I do hold myself in a little higher esteem than John Q. Public. So with that, I invite you to take a 17 week journey with me through the NFL schedule and hopefully we will make a few units along the way.
Also, here is an episode of the SBNY Podcast where three of our best make their NFL Week 1 Picks
Now, onto the Week 1 picks. (NFL Week 1 Lines come from ESPN)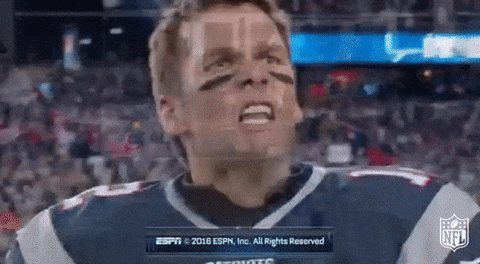 STAY AWAY! (Lines that I wouldn't bet even if I had Jerry Jones money.)
Chiefs @ Patriots (-9)
-Common thinking here will be that New England is going to blow 'em out in the home opener. But the Chiefs are, if nothing else, a competent team. Nine points is too many.
Jets @ Bills (-9)
–Both of these teams are horrible. If you want to try and guess which one will be more horrible on Sunday, while giving up nine points, be my guest. But I wont.
Bucs (-2.5) @ Dolphins
–This game is cancelled. Definitely don't bet on it until Week 11 when they actually play. Good luck to anyone is Irma's path.
Like, Don't Love (Lines that I could be talked into one way or the other but don't feel they are locks)
Eagles @

Redskins

(+1)

-These teams finished within a game of each other last year and people are overhyping Philly. If you're going to give me a point on the Skins at home I'm going to take it.
Cardinals

(-2) @ Lions

-Detroit was the Houdini of gambling last season. Winning and losing games late and often in heroic or excruciating fashion. They will return to the mean this season and I think this Cards team that people are kind of writing off comes in and handles them.
Ravens

(+3) @ Bengals

-5 out of the last 6 regular season matchups between these teams have finished within a touchdown. Give me the team that's getting points.
Steelers

(-8.5) @ Browns

-With the return of Martavis Bryant and Ben, Brown, and Bell all at full strength the Pittsburgh has possibly the most lethal offense in the NFL. That plus that fact that the Browns are horrible and will be without #1 pick Myles Garrett should make this one an easy win, but it's still a lot of points to give.
Colts @ 

Rams

(-3.5)

-No Andrew Luck for Indy makes them one of the worst teams in the NFL. The Rams aren't much better but maybe Goff has improved in year two and he does have Sammy Watkins to throw to now.
Panthers

(-5.5) @ 49ers

-This one almost went in the "Stay Away" section. Don't think the Niners are as bad as people think and while Carolina should bounce back from their season from hell last year you still have to be concerned about Cam's shoulder, Kelvin Benjamin being super fat, and their secondary.
Saints

(+3.5) @ Vikings

-This has the potential to be a really fun game. Vikings D vs. Saints O. Give me Brees and the points.
Chargers

(+3.5) @ Broncos

-Phil Rivers will have a bounce back year with the return of his number one option Keenan Allen and Denver's D won't be quite as good as the last couple of years while their offense should still be pretty bad.
Money Shots (these lines are where my money is going this week)
Falcons

(-7) @ Bears

–People are expecting a Super Bowl hangover from Atlanta this season but I don't see it kicking in for week 1 against this atrocious Bears team. Chicago is starting Sean Glennon in week 1 who is reportedly already upset with the organization after the drafted Mitch Trubisky 2nd overall. I'm sure that will end well! The Bears lost by seven or more points nine teams last season and I expect more of the same in 2017.
Jaguars @ 

Texans

(-5)

-You're telling me I get the Texans D at home, against Blake fucking Bortles, in a stadium that is going to be ROCKING following the destruction Hurricane Harvey levied against the city of Houston, and I only have to lay five measly points? Yes. Please. I don't even care that the Texans have Tom Savage at QB. I'd bet my life that Bortles throws a pick-6 or gets strip sacked in this game. Bet the house.
Raiders

(+2) @ Titans

-Tennessee is everyone's sexy sleeper pick this season but I am very hesitant to place that much faith in a Mike Mularkey lead team. The Raiders were primed to make a deep postseason run last year until David Carr's injury so I'm sure they are coming into this year with a chip on their shoulder. This should be a very entertaining game but I think Oakland wins outright.
Seahawks

(+3) @ Packers

-With a healthy Russell Wilson and a defense that just added Sheldon Richardson the Seahawks are once again looking very dangerous after a lackluster 2016 that still saw them advance to the second round of the playoffs. Green Bay is always going to be competitive as long as Aaron Rodgers is at the helm but this is probably one of the few times this year you will be able to get Seattle plus points, so I'm taking it.
Giants

(+4) @ Cowboys

-We now know that Dallas is going to have Zeke for week 1 and I am operating under the assumption that Odell is going to play as well. Both of last years matchups were decided by less than four points and these two teams remain very evenly matched. This is going to fall on whether or not ELi can get the offense rolling. The Giants D is talented and will do their part but as always it's going to come down to the play of Elisha Nelson Manning.
That's it for week 1! Let's get that money! FOOOOTBAAAALLLLLL!!