After a week 1 filled with sloppy football and, well, sloppy betting; we are here for to make our Week 2 NFL Picks. But first lets take a look back at week 1.
Week 1 Recap
It was NOT a great opening weekend for the kid and that's an understatement. Contrary to popular belief a 1-4 record on money bets is not how you want to start the season. But hey, at least we have plenty of time to turn things around. Right? RIGHT?! Let's see where we went wrong.
Falcons 

(-7) @ Bears (LOSER)
The Bears had a bit more fight in them than expected and the Falcons never really got their offense into high gear despite Matt Ryan throwing for 320 yards. At the end of the day we fell a point short of a push.
Jaguars @ 

Texans 

(-5) (LOSER)

WOOF. This one hurt. Let me tell you a joke. Ready? "Tom Savage". . . . I never said it was gonna be funny. Jags D looks legit and they ran their offense so that it included Blake Bortles throwing the football as little as possible, which it turns out was actually a good idea. 

Raiders 

(+2) @ Titans (WINNER)

David Carr and the Raiders looked strong with the addition of Beast Mode to their offense as they rolled to a 10 point win. 

Seahawks 

(+3) @ Packers (LOSER)

Turns out Seattle's plan of just hoping their terrible offensive line would get better hasn't quite panned out. Should have seen that coming. Also so much for Eddie Lacy being rejuvenated.
Giants 

(+4) @ Cowboys (LOSER)

Let's recap the Giants offensive performance without OBJ: *faaaaaaaaaart noooooooooise*. That about sums it up. Oh and OBJ let it slip today that his ankle injury is probably going to take 6-8 weeks to fully heal so stay far away from the Giants.
Season Record: 1-4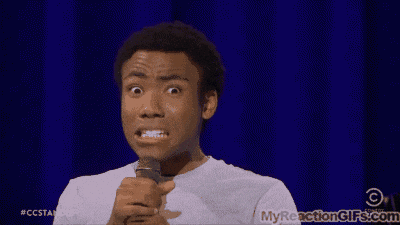 Week 2 Money Picks
If you would like to check out who those SBNY Podcast people picked in week 2… Listen along here.
Let's save some time this week and get straight to the money picks. These are the picks I love the most and the ones where I will place some of my hard earned scratch. We are trying to dig ourselves out of a hole so we have to start making money back early which is why my first bet of the week is:
Texans

(+5) @ Bengals
Last weeks stinker hasn't thrown me off the Texans scent. If I was taking them when they were giving five points I'm certainly taking them when they're getting five points. Bill O'Brien got Tom Savage out of his system in the first half of the Jags game and the Texans offense is going to be Deshaun Watson's car to drive going forward. But this pick isn't so much about the Texans offense as it is about their defense bouncing back from a lackluster performance and the QB who they will be lining up against, The Red Rifle himself, Mr. Andy Dalton.
In his career Dalton has gone 1-5 against the Texans while throwing 3 TD's and 7 INT's while being sacked 14 times. For the first time in his career Dalton has something other than a stellar offensive line in front of him and it showed against the Ravens last week when he threw four interceptions. Andy Dalton has always sucked and he's finally getting the chance to really show it.
Bonus Pick: Texans team point total OVER 16. I believe in you Deshaun!!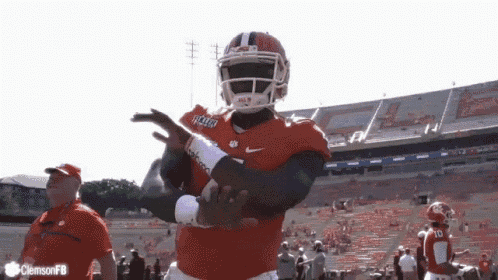 Browns @ 

Ravens

(-7.5)

Deshone Kizer and the Browns managed to beat the spread against the Steelers last week but I don't see it happening again. Young Mr. Kizer has never seen a defense like the one the Ravens are about to throw at him in his first NFL road game. The Ravens are coming off a 20-0 shellacking of the Bengals and should not have much trouble producing another double digit victory over the AFC North cellar dwellers. Also, Joe Flacco is 15-2 against the Browns in his career. That is ELITE.
Bears @ 

Bucs

(-7)

Tampa finally gets to start their season after being rained out by Hurricane Irma in week 1. No better way for Jameis and the gang to get things in motion that with a home tilt against the Bears. Betting against Chicago burned me last week but I have even less confidence in them than I did against Atlanta. First off they aren't playing on the ankle high Soldier Field grass that definitely slows down opposing skill position players and secondly Mike Glennon will be facing a Tampa defense that is very familiar with him and knows what he does and doesn't do well. The Bucs win big and officially get their Super Bowl hype train chugging.
Side note: I say thecincinnatibengalssss to myself like Jameis at least five times a day.
Listening to Jameis Winston say Cincinnati Bengals is the geatest thing ever. 😂😂😂 pic.twitter.com/z5hDQrZLGT

— TotalProSports (@TotalProSports) August 16, 2017
Jets @ 

Raiders

(-14)

Yes it's a big number. But I spent last Sunday at the home of a Bills fan and had to watch the majority of the Bills/Jets game and let me tell you something, the Jets STINK. Buffalo is not a good football team, I watched the game and literally can't name one of their receivers, but the Jets made them look like they are gonna compete for a playoff spot. Now that same Jets team is gonna travel west and hang with perhaps the best team in the AFC? I think not. Beast Mode runs wild, Derek Carr makes the Jets young secondary look silly, and Khalil Mack breaks that old weirdo Josh McCown in half. I'm riding hard with Oakland until they give me a reason not too.
Lions @
Giants 
UNDER 43.5
There wasn't really another spread that jumped out at me this week so I'm throwing a change-up and picking an O/U. The Giants defense has proven that they can hold most opposing offenses in check having not allowed more than 24 points since week 4 (?!) of last season. That combined with the fact that there offense hasn't score more than 20 in seven straight games is a recipe for low scoring affairs. I don't think this Lions offense, as good as it was last week, is the one that comes into the Giants house and lights them up and with OBJ's ankle still a real question mark I'm hard pressed to believe Eli puts a ton of points on the board. This one ends up 17-13 Giants and we all get a little richer.
We're on to week 2!